EXPRESS YOURSELF™
description
Helps you discern your personal truth and communicate it from the heart.
Have you got something to say? Express Yourself™ flower essence inspires you to discover your personal truth and communicate it from the heart.
When something feels deeply personal it's sometimes scary to share it with others - but holding back can leave you feeling inauthentic and conflicted.
The ritual of taking flower essences is a great way to focus your attention on the energetic state you'd like to embody and your intention of consciously creating it. Tribe of the Tree's Express Yourself™ is on a mission to help you find the courage and confidence to be honest with yourself and others, knowing that you can handle any consequences.
Working with this flower essence is the perfect confidence-inspiring ritual to support yourself with at times when:
You're fearful of rejection, ridicule or criticism and want to develop the courage to communicate openly regardless

You're feeling held back by shyness and are ready to develop the ability to speak up or reach out

You're feeling overly sensitive to criticism and are ready to learn to detach from other people's opinions and become less affected by them

You're keen to develop the ability to communicate with compassion and empathy, even in difficult situations

You're nervous about putting yourself out there professionally or personally

You're looking to find your voice, stimulate your creativity or expand the platform on which you share it, whether through writing, speaking or performing
Directions - Express Yourself™ Flower Essence: Take seven drops under the tongue, morning and night, plus as needed. Try holding the remedy in your mouth for a few seconds before swallowing it. While you do, take a moment to ready yourself to courageously speak from the heart and enjoy the communication that follows.
Ingredients - Express Yourself™ Flower Essence: Contains purified water 66.7%, brandy 33.3% (12.5% alcohol), vibrational essence of Poplar (Populus nigra).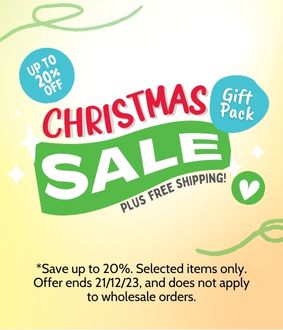 Testimonials
Write Review
I now feel ok about saying 'No'. ⭐️⭐️⭐️⭐️⭐️

Posted by Sandy, NSW on 8th Aug 2016

I was a 'pleaser' most of my life, but after taking Tribe of the Tree's Express Yourself™ essence, I am now able to say 'No' to others and feel okay about it. It has helped me to set my boundaries.

More comfortable with public speaking ⭐️⭐️⭐️⭐️⭐️

Posted by LW, NSW on 8th Aug 2016

Recently I was asked to speak for a few minutes in front of a group of strangers and it was excruciating! My heart was pounding and I could barely get my words out, let alone think clearly. Embarrassed, I decided then and there it was time to face my fears around public speaking. Someone recommended I take Express Yourself™ to help me shift my fears. A couple of weeks into taking the drops I was asked to do another presentation and said yes without hesitating, and whilst I still felt some nerves, I managed to do the presentation with confidence. Since then I have put myself forward to do more presentations and I am relishing the challenge. It's only now looking back that I can see the huge shift that occurred in a very short time frame. Much gratitude to the Tribe for these amazing drops.

Feeling more grounded and confident ⭐️⭐️⭐️⭐️⭐️

Posted by LH, NSW on 8th Aug 2016

Having read the story that accompanies Express Yourself™ often, I know that I am more grounded, also, I now am more open to the prompts that come in from wherever! And now have the confidence to act upon them! Your essences came at an astonishing time… Once again, thanks.

Feeling stronger and more assertive ⭐️⭐️⭐️⭐️⭐️

Posted by CN, VIC on 8th Aug 2016

I just wanted to say a huge thank you to you for Express Yourself™. Its amazing and working wonders! I've become assertive and am easily expressing my mind. Not only that, but it has given me back some of the mental strength I seemed to have misplaced lately. Very impressive, keep up the great work. Much appreciated, thank you.